Specialist programs

A research-based, neuro-developmental, fun learning program for Djidi Djidi students from Kindy to Year 2. The program has integrated key developmental movement activities, essential for complete development in each age and stage of development. GymbaROO is about ensuring that each child has the opportunity to lay the crucial foundations for later learning and fostering the normal sequence of development appropriate to each child's stage of development.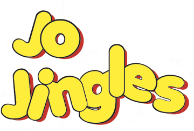 Weekly themes are used in this program that provide Kindy students with a structured & fun introduction to music, encouraging physical, mental, and emotional development through music and movement. Students develop a sense of self and the world in which they live. Programs always follow the same routine with which children become familiar and comfortable. The use of familiar songs and routines that children anticipate and in which they can actively participate builds confidence and a sense of achievement.
The Boonderu Foundation
Boonderu offers a safe sanctuary for Djidi Djidi Pre-Primary to Year 6 students to explore and express themselves through music. Its aim is to provide a program that guides children to focus their energy and attention. Some students write their own music, others learn and perform their chosen songs, some learn music theory and other students choose to produce music. Boonderu also offers an outlet for frustration and anger by providing a classroom free from judgement, where the student's ability is neither graded nor streamed. The program aims to give each student a lifelong musical skill and to make them aware of tools and strategies to manage their varying emotions.